GoddessTempest (Broken Toilet 40 – Friends Eat Shit - FullHD 1080p) [mp4 / 641 MB]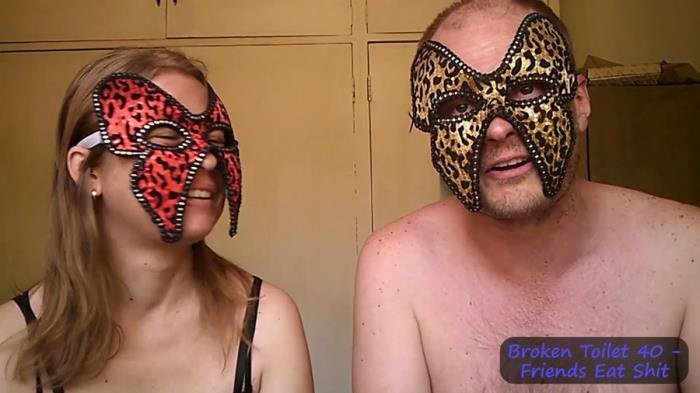 Actress: GoddessTempest
Genre: Shitting, Scatting, Domination, Scat Porn, Humiliation, Amateur
Duration: 00:19:35
Quality: FullHD 1080p
Resolution: MPEG-4 Video 1920x1080 29.970 FPS 4575 kb/s
Format: mp4
Size: 641 MB
I took a GIGANTIC shit in this one, do NOT say you have not been warned! I lost count but it's at least eight thick and juicy turds I gave birth to in this video, right into my slave's mouth!
Lucy has a huge problem! She wasn't able to shit for days and the cramping is getting really uncomfortable now. She needs help and decide to confide in her best friend she's known since high school, David.
Lucy shows David the research she's done about how to get her bowels going by having her butt hole licked to stimulate her colon as well as give her some relief from the cramping. Problem is there's a problem with her plumbing so once she is able to FINALLY get relieve from taking a shit where will she poop?
Will David make the ultimate sacrifice and let the girl he is secretly in love with take a shit in his mouth? Turns out he will!
Watch as Lucy start to enjoy having David's tongue up her butt hole so much that she start thrusting her hips like a girl in heat. Wiping her smelly ass scent all over poor David's face. Finally her bowels get going and it's time to put this friendship to the ultimate test!
Lucy took a GIGANTIC shit of at least EIGHT turds into David's mouth. Despite him swallowing it was so much that a HUGE pile of her creamy turds formed into a heap on his face!
It was all too much for Lucy. For some weird reason she got highly turned on by all of this and she was so horny she simply couldn't help herself. She started to masturbate while remaining seated above David. Leaving her poor friend suffering under her with her stinking pile of massive shit in his mouth and on his face.
But David stood the friendship test of time as he remained under her, chewing her turds for her enjoyment so she can experience better orgasms and even filming it from underneath!
Guys you'll love this video as my slave filmed from underneath giving you a perfect "Toilet Point Of View" as well. You'll enjoy the same view like a real toilet and see my vagina swelling and getting wet as I masturbate and orgasm. Filmed from multiple angles to ensure you don't miss any detail of this massive shit I took right into my slave's willing mouth.
Bonus Material: I included a little bonus material for my fans xoxo
Be sure to check out my other videos including my girl on girl scat / toilet training videos in my store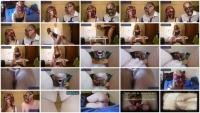 Download Scat Porn GoddessTempest - Broken Toilet 40 - Friends Eat Shit from VipFile