Funkyladies (Sable's Front To Back Shart's Splacks - FullHD 1080p) [mp4 / 3.98 GB]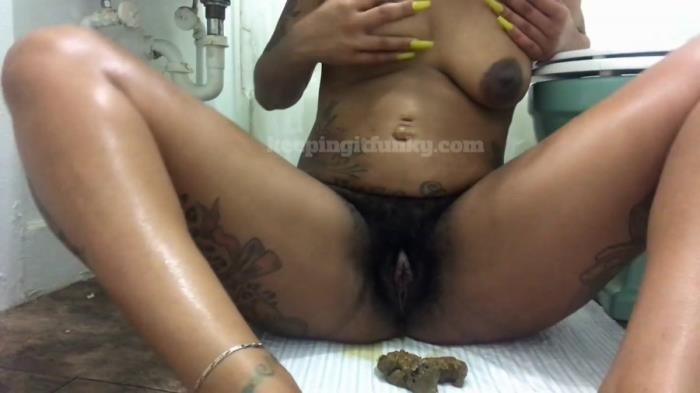 Actress: Funkyladies
Genre: Pee, Farting, Poop, Extreme, Solo
Duration: 00:56:01
Quality: FullHD 1080p
Resolution: MPEG-4 Video 1920x1080 25.000 FPS 10.2 Mb/s
Format: mp4
Size: 3.98 GB
Sable's Front To Back Shart's Splacks with funkyladies
My Girl Sable back on duty!! Or should I say Dooty! LOL She snuck in a few more at our old job for us to enjoy. In the first, she actually sneaks into the men's room on her floor. She gets more privacy there because there are only a few guys on her floor and it's less action (Read: butts on the seat!) than in the ladies room! She hovers and sharts out a nice rope of brown in the bowl! THen enjoy a second clip the next day, as she excuses herself this time to FUNK up the ladies room! Two great new public dumps from this sexy Amazon MILF!
In the Belly, Out the Booty with funkyladies
Smoking Redd is expecting again! This mommy to be has all the hunger already, as she once again is eating for two!! In this clip, we get to enjoy her stuff her face, eating a bunch of greasy food. One thing is for certain, what goes in, must come out!! You would swear Smoking Redd was just about to give birth once again! Enjoy as she rubs her unshaved pussy, then gets on her back to give birth to a few kidz – out her asshole!! A "Nicety" Clip from Smoking Redd – that's nice and nasty for your slow
Introducing Ms Andretti with funkyladies
Ladies Keeping it Funky is brininging new Hotties to acquaint yourself with!! Meet Ms. Angela Andretti! A sexy young hot Italian babe from the Midwest, this girl had her share of grub over the weekend and is ready to make a "Download" of sorts from her bowels! A PLOPTASTIC debut as ever there has been!! Enjoy as Ms Andretti gives you a closeup POV of her debut "Download". Nothing like hearing (and seeing!) the splashes of relief in the bowl! Nice up close shots as the logs fall out her ass and plop and splashi in the Bowl! She is peeing and Shitting up a storm in this one!
Hershey Rae's FUNKY New Offerings with funkyladies
Hershey Rae had to shit a couple real quick! Enjoy as this ASStromical MILF pornstar squats over the toilet and pushes out some FUNKY logs POV Style! A nice quick load from one of the biggest asses in the game!
Gothicc Mari's Crappy, Creamy, Cummy with funkyladies
Gothicc Mari delivers as described in the title! LMAO don't know if cummy is a word, but there was plenty of it! Enjoy as she begins with a HOT, steamy (literally!) POV shot as we get a great view of her big logs sliding out her ass. Enjoy as we see the steam from her warm piss and hotter asshole as visible as her pee and plops shoot out!! All that pushing also gets her pussy nice and creamy! She wasn't finished even after she was finished if you catch my drift! She takes it to the floor to cool her horny, creamy pussy. Enjoy as she fingers and plays with pussy and her clit, mastering her domain till she cums all over her fingers. Enjoy as she shows off her wet, creamy fingers after she soothes herself to ecstasy!
Gothicc Mari's Ploppin, Twerking, and Farting with funkyladies
Gothicc Mari is back in the mix! My fave new College Student Is back with a nice Poop and Fart combo! Enjoy as she begins with a between leg pov clip as she pushes some splashers in the bowl! Enjoy as they crackle out her ass and plop in the toilet. Then her buns were still hot, enjoy as she twerks, toots, and then poots! A nice twerk and fart session. All in alll a great mix for both you fart lovers and EFRO lovers as well!
Enchantress Rhea's Tutu Toot-Toots with funkyladies
The Enchantress gets properly dressed up to put on a performance!! She get's dressed to impress, as the FUNKY ballerina she is!! Enjoy as she shows her athletic side, twerking, leg lifting and more as she toots her boot, and poots her toot! lol. Another great FUNKY fart adventure from Enchantress Rhea! Enjoy her special gassy new performance art!
Bonnie's Stuffing Salad To Fart with funkyladies
Bonnie was sitting around eating salad one day and decided to record her farts for her fans. Enjoy as she stuffs her face then watch as she cooks up the gas from her ass! a nice bunch of natrual toots. No Artificial Farts or Logs on this site!! Enjoy as she spreads her ass cheeks and shows that tight little winking asshole of hers!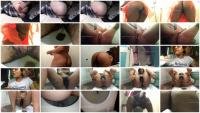 Download Scat Porn Funkyladies - Sable's Front To Back Shart's Splacks from VipFile