Goddesslucy (7 outdoor pooping moments - FullHD 1080p) [mp4 / 1.52 GB]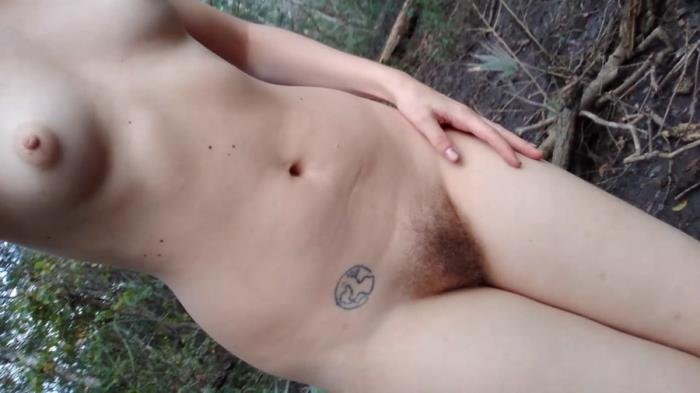 Actress: Goddesslucy
Genre: Outdoor, Scat, Solo, Teen
Duration: 00:10:51
Quality: FullHD 1080p
Resolution: MPEG-4 Video 1920x1080 29.970 FPS 20.0 Mb/s
Format: mp4
Size: 1.52 GB
7 new moments of pooping on the forest floor compilation, with piss and farts
Come into the woods with me so you can watch me take sexy dumps nude, outside like a cavewoman! This is a compilation of days of leaving my droppings in the woods!
1. I am panting from the search to find a good spot to shit before it's too late, and my nipples are super hard because of how much I need to shit, nude in the woods with the sunshine on my curves. As the camera turns around my body you can see, even though I am barely finished getting into position, there is already a fat dark poop coming between my ass cheeks. It starts out with a dark, crumbly ball sticky with lighter sticky stuff, then loudly and rapidly gives way to a smooth, thick snake with a consistent relative firmness. This fat, long poop snake rapidly slithers out of my ass into the mud between my dirty legs. Then you see the softer, smaller long shapes added to the pile. As the last shreds of this fat shit are hanging from my ass I unleash a stream of hot piss.
2. I try to shit standing up but all that comes out is a fart and lots of pee streaming into the mud. I stand up totally naked and barefoot peeing, but I need to squat down to get these sticky turds out of my ass. More farts are waiting as I squat and squeeze. You can see there is a lot of effort, arching my back and squirting out piss and pussy juice as I empty my ass. Finally poop starts to show itself, silently ejected into the mud. They are small, glistening, different colored turds. Then it is time for me to push harder— I lean forwards making a ton of effort and you see a darker, fat, solid shit beginning to emerge. You can hear how sticky the turd is as it slowly pushes forwards.
3. Look at my body nude in the woods in the sunlight. I touch my body as I feel the shit inside me, ready to come out and make another hot pile. Watch the parade of long shiny shapes leave my ass close up. You can see different colors in the poop which is shiny in the sunshine as it leaves my ass. Then you briefly get to see the pile inside of a hole and how it smeared on the toilet paper.
4. I have to shoot out a hot jet of piss that splatters everywhere. With a bright view from beneath, you can see my ass spitting out smooth droppings while also seeing inside my pink pussy dripping with piss. Then see a different angle between my legs, the piles of shiny droppings beneath my hairy pussy.
5. When you see my tits covered with goosebumps with hard nipples, you know my ass is ready to unleash a fat dump. As soon as I squat down, wearing shoes this time but nothing else, my ass is ready to push out a fat log. Different colors are on the long turds falling from my asshole and you can see the indentation from the shape of my asshole as a long stripe on the progressively softer shits. The last few linger a bit longer before falling gracefully from my pushing ass. I show a bit of shit still stuck to my flexing asshole before showing the pile of poop in a hole.
6. With a view from beneath my squatting ass, you can see through sunbeams a lot of piss and then, a multicolored shit coming at you. You can hear the texture of the shit and gas escaping my ass and the bugs singing. Then I show you the juicy looking pile of poop.
7. Again I am out of breath I need to shit so much, with the sun shining off my naked skin in the muddy wetlands. As soon as you see my asshole, you can already see the dark smelly firmness ready to burst out. You can see up close that this is a super firm one that looks like it is made of a bunch of pebbles. My ass takes a moment to stretch wide enough. You can hear the effort in each breath and I start to pee while pushing out the shit. Watch the solid log fall from my stretched hole. Softer ones follow making sticky sounds, then I show you a different view from between my legs where you can see the shit logs inside of a hole.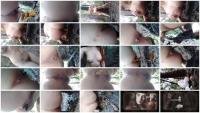 Download Scat Porn Goddesslucy - 7 outdoor pooping moments from VipFile