LindzyPoopgirl (Butt Plugged and Shit Stuffed Office Cutie - HD 720p) [mp4 / 1.13 GB]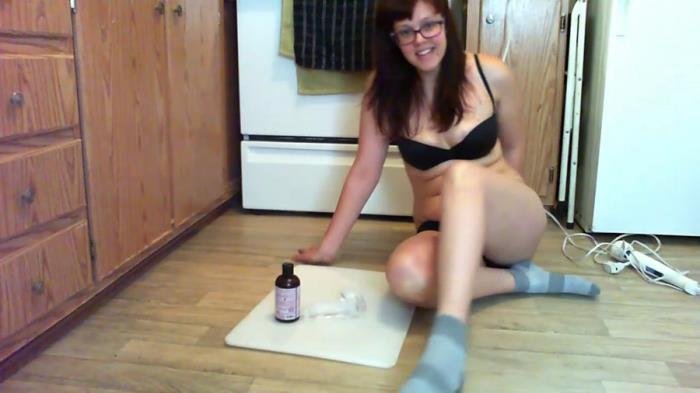 Actress: LindzyPoopgirl
Genre: Solo, Shitting, Scatting, Masturbation, Milf
Duration: 00:31:37
Quality: HD 720p
Resolution: MPEG-4 Video 1280x720 25.000 FPS 5110 kb/s
Format: mp4
Size: 1.13 GB
I just got back home from a long day at the office, which felt even longer, considering I have been wearing a big butt plug up my dirty asshole all day. I haven't let myself poop for two days, and last night you cooked me a huge dinner. I haven't even peed the whole time I have been at work, but I did let a couple farts in the copy room without anyone noticing.
My belly is so bloated from all of the shit, piss, and gas I have been holding in, that my pants barely fit right now! I get undressed slowly and sexy for you, throwing my clothes about the house, and then I present you with my surprises that I have been planning for you all day! I have a transparent, suction-cupped dildo and my Magic Wand ready. The only thing you haven't seen yet is the butt plug inside of me.
I finally get into a good position on the floor and you get comfortable in a chair to sit and watch me. I take off my black, cotton panties and reveal the base of my butt plug to you. I start by gently fucking my asshole without taking it out of me, as well as pushing my asshole in and out. I am trying to tease you, but I can't stop my shit from spilling out! My piss starts to flow, shit is spurting out of me on a big pile on the kitchen floor, and a few AMAZING farts come out of my asshole. I can finally relax and get comfortable in my piss and shit and really start playing. I get so horny and turned on by how much I just shit, that I rub my ass into it before mounting my dildo.
I grind my asshole all over my dildo while shit is still coming out of it. It feels so good, I keep riding it, nice and deep, and pissing and playing. I take more shit and smear it on my tits while I fuck both dirty holes with my butt plug and dildo. I get close to cumming, but I need my Magic Wand for the final touch before I can gush and squirt my pussy juices all over my messy kitchen floor. I stuff the shit covered toys back inside my holes, smear more shit all over myself, and start rubbing shit on my clit. Then I take the wand, and mash it onto my shit covered clit and pussy. My toys pop out of my right before I cum, my asshole is puckered and pushed out, and my juices explode out of me in a huge, dirty, orgasmic finale!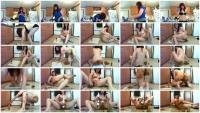 Download Scat Porn LindzyPoopgirl - Butt Plugged and Shit Stuffed Office Cutie from VipFile